Company Profile
2017-01-09
Established in 2008, Shanghai FLAMA Welding Equipment Manufacture Co., Ltd designs, manufactures, sells and provides after sales service for high quality arc welding equipment. Company owns modern workshops and offices on a 7,500 square meters area and employs more than 300 people. Products are sold under FLAMA brand and our advanced Research & Development department has registered numerous patents.
WELCOME TO NEW FLAMA WEBSITE!
2015-06-15
Our new website is finally revamped and ready to offer you all the information you need about our company and our products. FLAMA website is made of sections dedicated to our company introduction (with related promotional video), our products page and download area. All the product pictures and datasheet can be downloaded for your convenience. In order to provide information which is as accurate as possible, we will be updating the website on regular basis. We would appreciate if you can find time to fill in our customer's feedback questionnaire (in the dedicated section), which will help us to make this platform as useful as possible for our customers. Feel free to contact us any time through our contact form or at info@hizoneweld.com
Shanghai Flama Welding Equipment Manufacture Co., Ltd
Welcome to visit us on Beijing Essen Welding & Cutting Show 2015
2015-05-16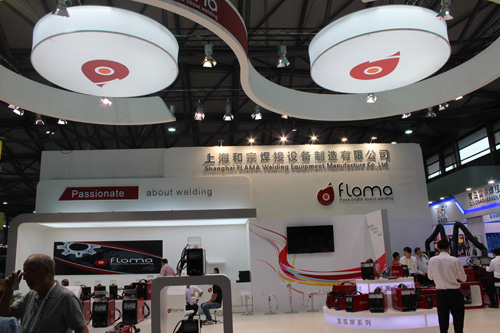 We are pleased to invite you to the next important welding show which will take place in Shanghai (China) from 16th to 19th June this year. We are very excited about the chance to present a wide range of products designed to meet the most demanding requirements in welding industry. In addition to our classic line of best-sellers, new industrial MMA, MIG, TIG DC, TIG AC/DC and PLASMA CUT models will be on display this year, bringing you new ideas in terms of technical performance, human-machine interaction and aesthetical value. Find out more information on http://www.beijing-essen-welding.com/en/ and visit us at booth N4682!
Shanghai FLAMA Welding Equipment Manufacture Co., Ltd